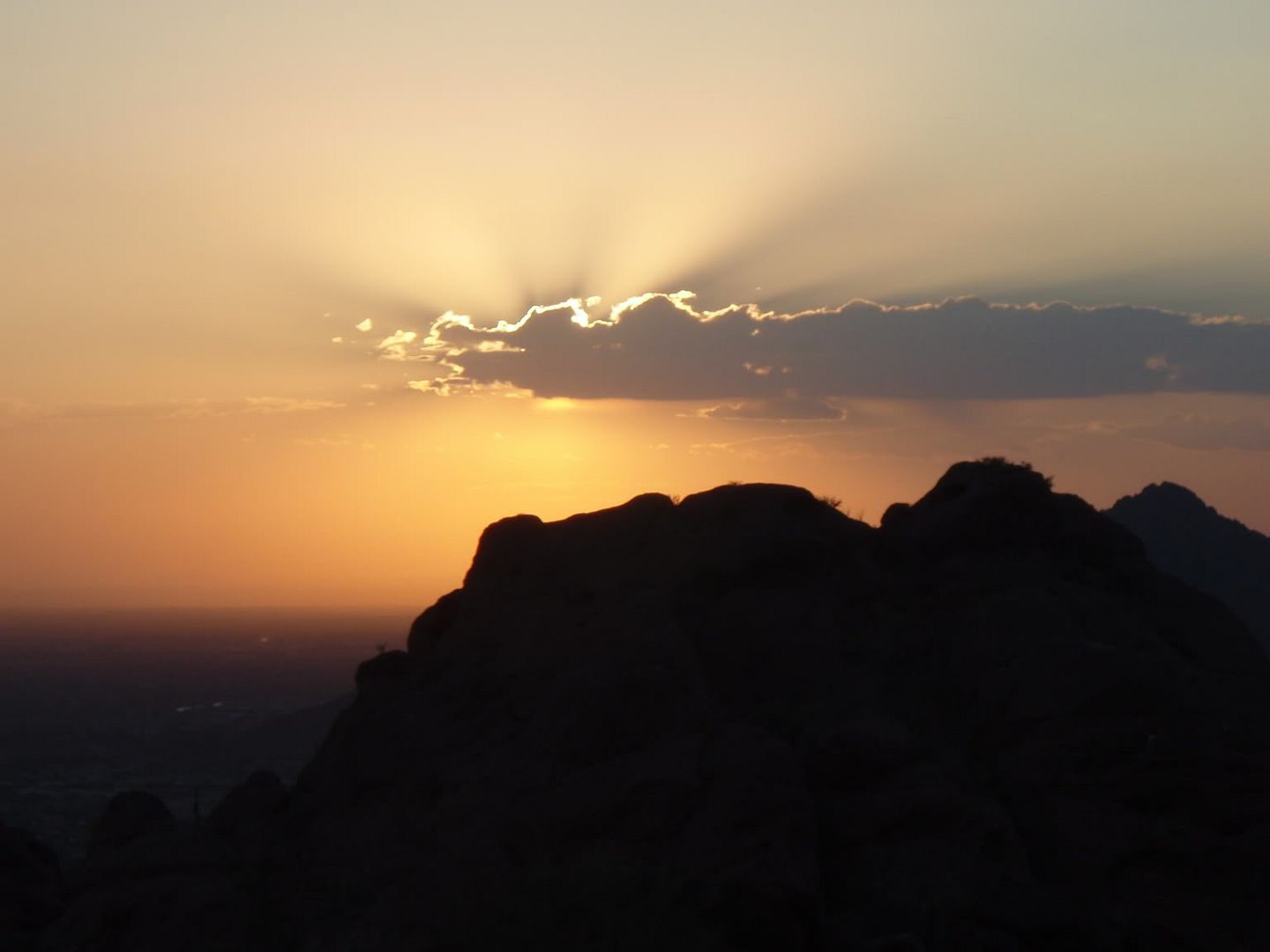 I plan to blog about my Fourth of July Escape The Heat & Fireworks 2K8 adventures, but in the meantime I thought I would at least put up a post to let the peoples know that I am alive. I have had a hard time finding my blogging time lately. Stop cheering, it doesn't mean the posts get any less lame, there are just less of them.
I hiked Camelback Mountain tonight after work with some friends. I felt strong, fit and almost normal on the both the ups and downs. I am tired of giving constant attention to the knee and it felt great to just forget it and go. It also felt downright cool due to some really big winds. I would guess it was still around 95 to 100 degrees F out, but that felt cool compared to the typical 112 degree 6pm workouts. In life, everything is relative.
Sunset on a mountain overlooking a major metropolis, still feels remarkably peaceful. Love it. Today, I can do anything.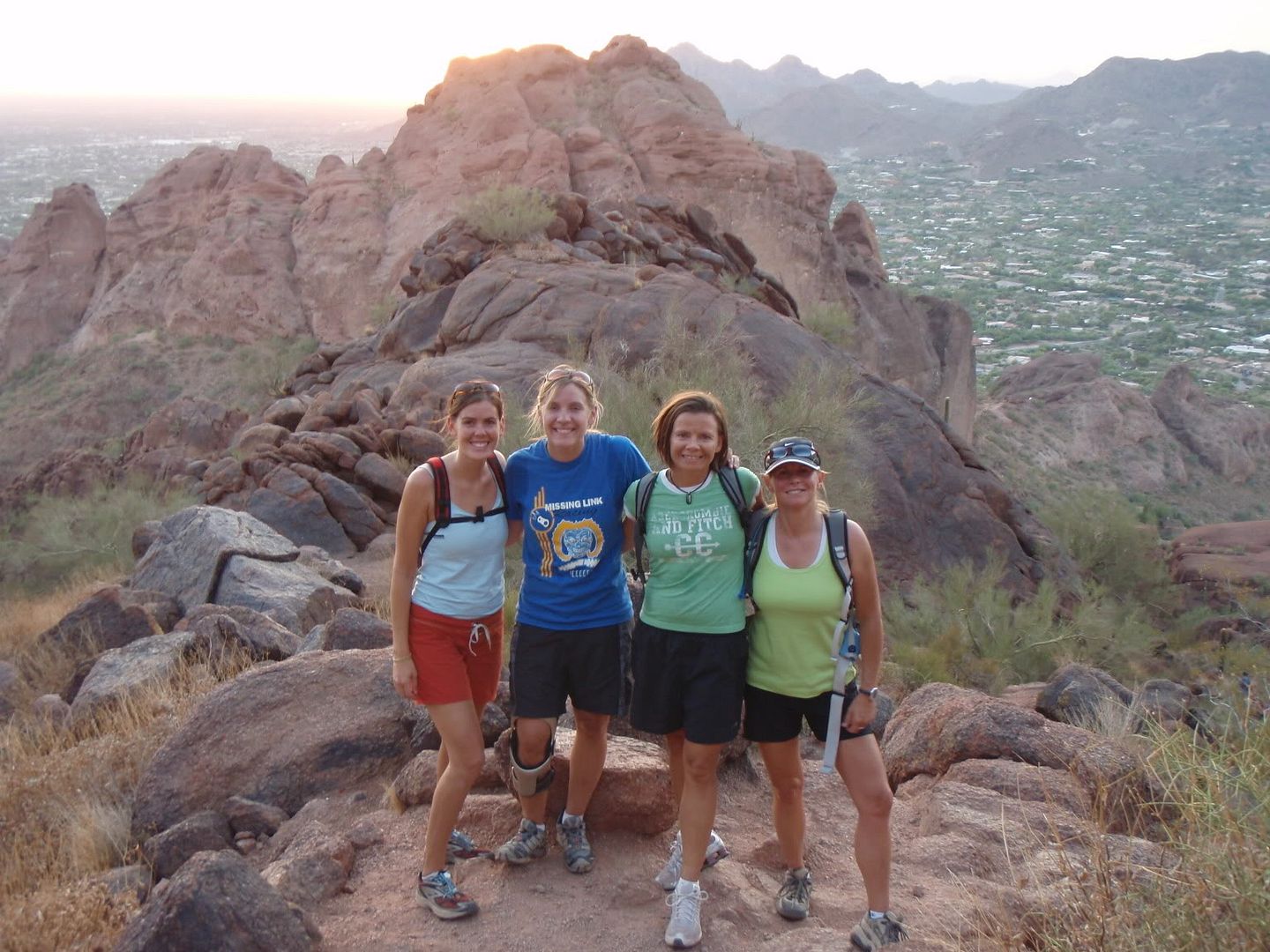 Team ODP in training for this weekend's AR.